Commercializing mRNA Therapies: Lessons Learned over the Past Two Years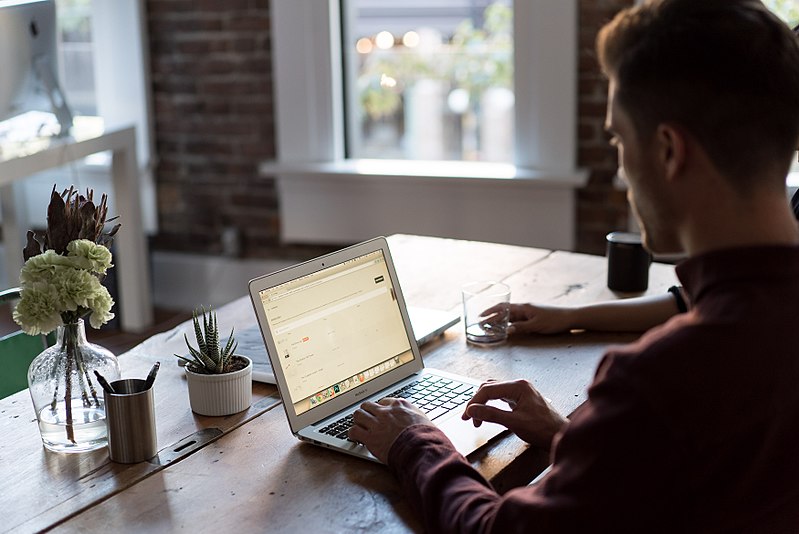 The pandemic showed that companies were either ill-prepared for launch – due to sales, marketing or manufacturing challenges – or required the backbone of a large pharma company to be successful. To overcome these obstacles, mRNA companies need to focus on virtual sales enablement, marketing automation and implementing digital twins into manufacturing processes.  
VIRTUAL SALES ENABLEMENT
At the beginning of the pandemic, pharma companies needed to quickly find ways to virtually interact with healthcare providers (HCPs). As the industry saw a dramatic shift in mandatory office closures, patient visits and prescriptions, companies had to move away from in-person sales interactions to virtual sales calls. And it seems this trend isn't going away anytime soon. According to a recent poll of 475 healthcare industry professionals, 75% of respondents said virtual interactions will remain post-pandemic. Both incumbent pharma companies and newer mRNA companies need to rethink and retool their future sales organizations to support the capabilities of virtual engagement.
More established companies typically have vast resources to hire multiple sales representatives to call on a single HCP for a new launch. In contrast, new entrants focused on mRNA therapeutics will have limited budgets to hire a vast number of pharmaceutical sales representatives. To rebalance the scales, mRNA companies should invest in a virtual sales organization (VSO) prior to launch. With the right technologies in place, the VSO will be more effective in delivering curated content to HCPs.
Some of these technologies may include intelligent automation and artificial intelligence (AI) in combination with machine learning (ML), which help drive a successful product launch. In a simplified business case, imagine your virtual sales representative presenting a study that demonstrated the clinical success of your product. Just as the client begins to ask pointed questions about the study, your AI virtual sales assistant provides the best-approved content for the sales representative to respond to the HCP in real-time. Further with the addition of ML, the VSO can now track and predict which approved marketing content drives the best results for a personalized HCP detail. 
CONTENT MARKETING & AUTOMATION
As mRNA companies prepare for launch, all elements in the new product's content lifecycle must be considered, so they can provide the correct, approved content to patients. If executed properly, there's huge potential for thousands of web visitors to become educated on the new product. A product launch can consist of hundreds, or potentially thousands, of digital artifacts distributed through multiple channels globally to educate the patient population. To ensure the correct brand message is conveyed to HCPs and their patients, any modification of digital content must undergo a stringent regulatory review and approval process.
The traditional review process is lengthy due to siloed teams, complex workflows, limited ability to adapt digital content or high turnover of third-party vendors. However, these gaps can be addressed by transforming the content management process, as many other industries have successfully done. A defined modular, agile approach will speed up the regulatory approval process and transform the content management system into a fully integrated platform capable of building and releasing new digital content to multiple channels.
For example, a brand manager preparing for launch could input specific objectives of the campaign, like dosing, efficacy, formulary access, etc. The platform then recommends the most effective content components, including channel type, images, recommended structure and tactics. The brand manager can review additional fields suggested through the digital asset management (DAM) library based on channel activity. The assets are then ready for medical legal review (MLR) and are submitted by the brand manager to the MLR team, reviewers and authors. The MLR team provides feedback requiring edits to the assets. The authors make the necessary changes and resubmit to the MLR team for final approval. Once approvals are received, robotic process automation (RPA) bots will package the content and assets for distribution to the corresponding channels. The brand manager is notified and confirms the campaign's start. As a final step, the bots publish the content or assets to the corresponding channels. In this scenario, the digital content is now managed cost effectively, and HCPs and patients receive the right messaging at the right time on the right channel.
DIGITAL TWIN
We've seen the difficulties in ramping up COVID-19 vaccine production with numerous contract manufacturing organizations (CMOs). Raw material shortages, capacity planning, lack of highly technical skilled workers, product availability and delivery are all too familiar challenges. As the approval of mRNA therapeutics continues to accelerate, so will the need to transform supply chain operations to effectively meet demand.
That's where a digital twin comes into play. Digital twins have gained popularity for more than a decade across multiple industries due to their ability to recreate an exact replica of the supply chain process. Within pharma companies, practical applications have grown from the use of hyper-automation, IoT and real-time data flow driving business optimization. The results are added capabilities to monitoring, analyzing, simulating and controlling the manufacturing process.
For instance, let's consider its use case for a new therapeutic manufactured by a CMO. As the mRNA company prepares for launch, it must anticipate demand in the market with multiple simulations to determine capacity planning. Having visibility into various process operations such as sourcing, capacity planning and delivery will allow the company to know exactly the amount of inventory required for a successful launch. In addition, the company can prepare for alternative scenarios that may arise from raw material shortages, plant shutdowns or product shortages.
Beyond the COVID-19 vaccine, the future of mRNA is bright. First, launch companies leveraging mRNA technology should be cognitive of the challenges they may face in the future as they approach final approval. By embracing digital transformation in sales, marketing and manufacturing before launch, companies can address the difficulties faced by their traditional counterparts while maximizing their revenue potential.