How Manufacturers can Ease into the Industry 4.0 Waters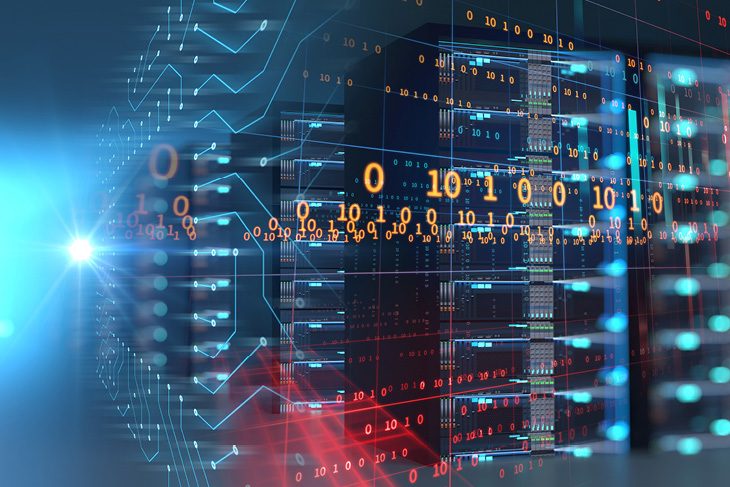 Typically, manufacturing equipment has a relatively long operational life, coupled with stringent regulatory requirements. This requires existing systems and processes to be integrated with and optimized through add-on Industry 4.0 technologies, such as advanced robotics, IoT solutions, augmented and virtual reality (AR/VR), and data tools like analytics and machine learning. There are several nuances that manufacturers should consider when making the leap to Industry 4.0:
Is Industry 4.0 applicable to any manufacturing operation?
What is the best way to start the implementation process?
What are the skills and capabilities required to achieve desired business outcomes?
Below we highlight three steps that your manufacturing business should take when adopting Industry 4.0 in your operations.  
1. CONSIDER KEY BUSINESS DRIVERS
Most manufacturing operations already collect a lot of data through their existing systems, including supervisory control and data acquisition (SCADA), manufacturing execution system (MES) and enterprise resource planning (ERP). However, data is often locked in siloed systems, suffering from lack of harmonization, quality issues and inconsistent overall governance, thus inhibiting its full potential. Limited data sharing and utilization result in a lack of multi-site visibility—preventing application, equipment and process integration and information/operational technology (IT/OT) data integration. 
Smart manufacturing, powered by Industry 4.0 technologies, can evolve current baseline processes and performance through advanced analytics, accurate data streaming and process monitoring.
A few common examples and use cases are:
Manufacturing Control Tower – Data and analytics tools can enable visibility of manufacturing operations, comparing physical production line flow, improving facility throughput and overall equipment effectiveness (OEE), highlighting production-line-level differences, and leveraging metrics and key performance indicators (KPI).
Predictive Maintenance – Predictive analytics tools, such as artificial intelligence (AI) and machine learning (ML), can select target manufacturing equipment that experience relatively high maintenance costs and above-average downtimes to predict and prevent failures before they happen.
Computer Vision Enabled Control – Computer vision can be used to inspect and analyze visual product quality, monitor spare parts inventory or proactively recommend spare part purchases. 
2. THINK PEOPLE, PROCESS, TECHNOLOGY AND DATA
Recognizing the use cases and enterprise-wide business drivers is the most important first step in establishing the Industry 4.0 vision. However, it should be closely coupled with an understanding of how it will impact your workforce, manufacturing processes, and the need for new technology deployment, integration and management.
Manufacturers should have a compelling, personalized narrative for their business, outlining the shared purpose and case for change, as well as the employee-centered vision, before introducing Industry 4.0 technologies and capabilities. It is critical to have a plan that considers people – what their current capabilities are, what gaps exist and how you are going to approach re-skilling to address those gaps. Alignment with factory leadership and key influences is crucial here. Finally, organizations must effectively measure their success and benefits to build the appropriate reinforcement mechanisms and sustain the change over time.
Another important element is to analyze existing manufacturing processes and examine how to inject an insights-driven approach into process execution. After this exercise, you should understand how to enable the workforce to consume actionable insights and user-first led design.
When examining manufacturing processes, it's also important to consider:
Manufacturing stages
Manual and automated processes
Defect levels and potential causes
All sources of data
What data should be manually inspected vs. reviewed with ML
When it comes to technology, consider your infrastructure from cloud to edge to networking. What are the infrastructure requirements, cybersecurity and platform architecture to support your data collection, storage and processing needs? How can you leverage IoT and other technologies, like AR/VR, computer vision, digital twins? IoT devices and programmable logic controllers (PLCs) may be applied to monitor equipment, and combined with ML, predict equipment and component maintenance needs in advance of failure. This enables improved availability, optimal production and maintenance scheduling, reduced changeovers and minimizes unexpected downtime.
Digital twin simulations, along with AI and ML, can be leveraged to model and optimize throughput. This can boost performance through scenario modeling of bottleneck root-causes or guided maintenance with no risk to real-time production. Sensors on manufacturing equipment can monitor environmental conditions and other parameters. This facilitates better quality through root cause analyses, earlier detection and prediction of defects, ultimately reducing scrap and yield losses. 
3. ADOPT AN AGILE APPROACH
Most manufacturers should focus on adopting an agile approach with the 'light' assessment of their needs, followed by incremental 'minimum viable product' (MVP) delivery. This assessment will help identify and rank candidate use cases based on urgency, data availability and effort required.
An MVP will quickly validate feasibility and potential gains, and most importantly, shorten time-to-value. This addresses uncertainty and ensures your efforts are targeted and harmonized. In turn, incremental value achieved can be socialized across your business functions, securing buy-in, avoiding wasted budgets and setting a realistic and manageable path to the future. 
CONCLUSION
Manufacturers across multiple industries have a real opportunity to leverage Industry 4.0 technologies and take their operations to the next level of performance. To truly achieve that vision, charted by the real business drivers, you must consider an end-to-end approach that incorporates people, processes, technologies and data. Adopting agile early on enables a consolidated program structure and delivery, modern technical solutions and capabilities, workforce buy-in for adoption and development plan, and compelling value cases with a clear realization plan. Industry 4.0 practices can help manufacturers tap into insights and optimize all aspects of their manufacturing processes and supply chain, ultimately boosting the profitability and competitiveness of their entire operation.
This blog was a collaborative effort between Vanja Subotic (Principal, CIO Advisory Practice), Paul Yarka (Manufacturing Practice Lead), Omar Terradillos (Principal, Industry 4.0), Denis Grishin (Supply Chain Practice Lead), Aaron Atterman (Sr. Manager, Supply Chain) and Eric Jonathan (Sr. Manager, EMEA Transformation).